There's a new DS emulator in the town, and it's finally seeing its first public release!
melonDS is part of a second wave of DS emulators. There are a few other emulator projects that are part of it, which you might have already heard of. Either way, check them out!
Why start this project? Mostly for the sake of the challenge, but also because I believe the DS emulation scene needs some fresh air. The NO$GBA author is working hard to reverse-engineer, document and emulate the DSi, but aside from that, there isn't a lot of progress regarding the DS, and I feel that there are still things to be done.
So, without further ado, let's relive 2007!

melonDS 0.1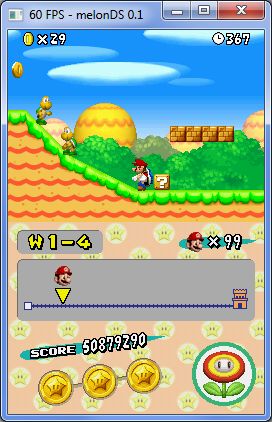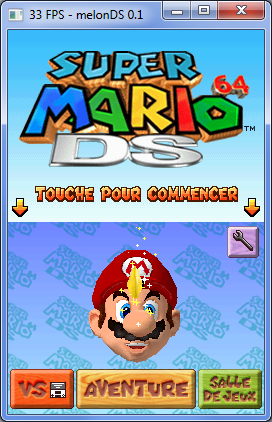 Features
* almost-complete 2D graphics
* 3D graphics (software renderer) with texturing, alphablending, lighting
* input: keyboard and joystick, touchscreen
* backup memory
* booting from the BIOS
* resizable video output window, preserving aspect ratio of individual screens
How to use
melonDS requires BIOS/firmware dumps from a DS. You can dump them with
the following dumper
.
The files must be placed in the same directory as the melonDS executable, as follows:
* bios7.bin -- ARM7 BIOS, 16KB
* bios9.bin -- ARM9 BIOS, 4KB
* firmware.bin -- firmware, 256KB or 512KB
Note: the DS-mode firmware in the 3DS isn't bootable. It only contains the bare minimum required to run DS games. Be sure to enable direct game boot when using a firmware dump from a 3DS.
Settings
Emulation: settings related to emulation. For now it lets you enable direct game boot (directly runs the game instead of going through the firmware).
Input: allows you to configure keyboard and joystick input. You can change a mapping by clicking the corresponding entry, then pressing a keyboard key or joystick button. For now, joystick input uses the first joystick available if multiple joysticks are plugged.
Downloads
*
Windows 64-bit
*
Linux 64-bit
Have fun!

____________________
Kuribo64